I've had a beautiful, fun week. Daniel's been showing art at Red Dot in Miami, so I've had a while to relax and do some planning for next year. I have so many beautiful ideas I want to bring into reality, and I can't wait to start working on them. (Like more original content on my blogs, more painting, more productivity, and working smarter. It's going to be an
awesome
year.)
I'm also looking forward to soaking in the goodness of the season, and I have some last-minute decorating and gifts to do, so I'll be a busy bee for the next week!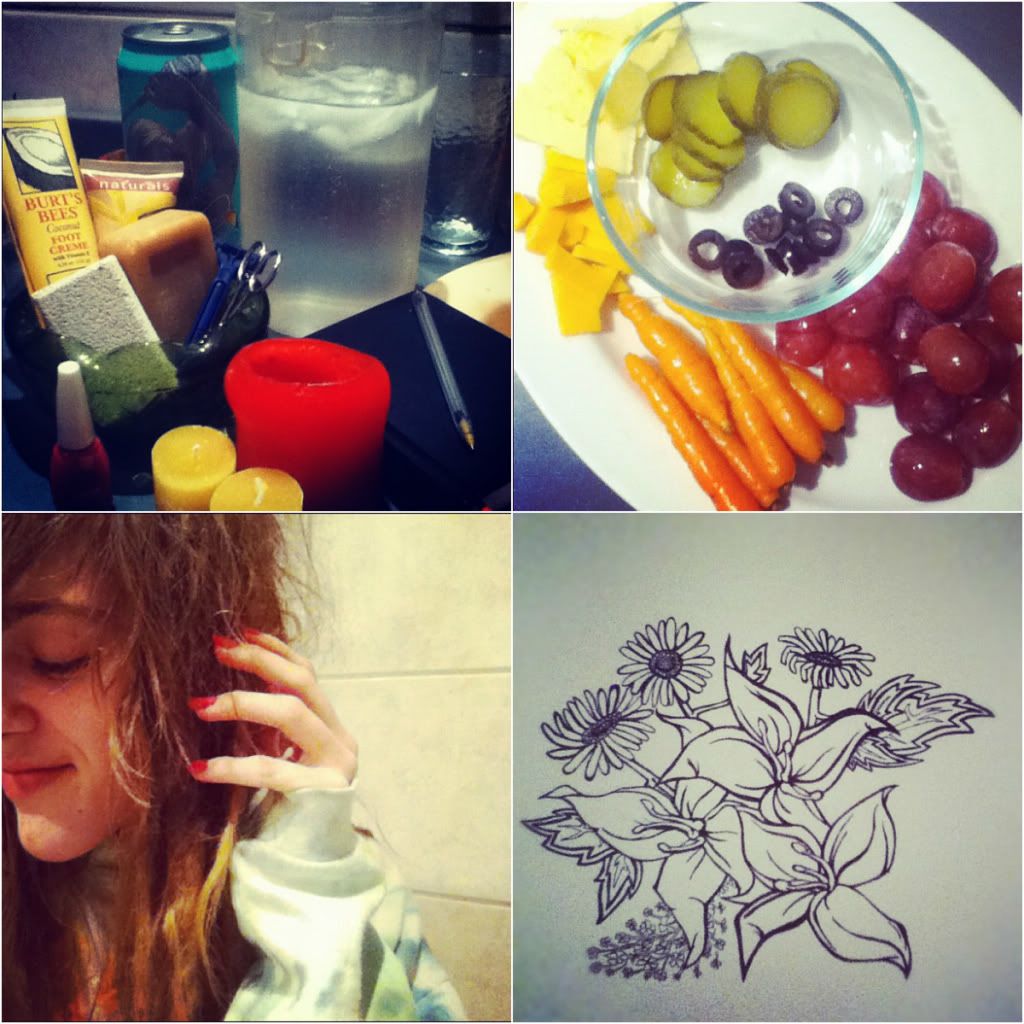 (A delicious home-spa day, Snacks
Clean dreads & painted pink nails, Sketching)
Reads
Gala Darling |
Lessons For Selling a Digital Online Product
Nubby Twiglet |
Typofiles: 119, Keep It Simple
Elise Blaha |
2013 Photo Calendar
House of Humble |
Scenes From Queensland
DesignLoveFest |
Videos That Inspire
Eats
Be Up & Doing |
Grain Free Recipes
A Beautiful Mess |
Citrus Sparkler Cocktail
Dainty Squid |
Vegan Pumpkin Whoopie Pies
A Beautiful Mess |
White Chocolate and Nutella Truffles
A Beautiful Mess |
Tea Recipes
A Beautiful Mess |
Ombre Pancakes
A Beautiful Mess |
Lavender Ice Cream
Looking Forward To
Hanging the twinkle lights and buying hot chocolate this week. (My two most favorite aspects of the season.) When Daniel gets back from his trip, we're going to set up and decorate our tree together!
Enjoying
writing & making holiday cards, hanging twinkle lights, buying hot chocolate, sketching new ideas for art series, wearing sweaters and socks every day, creating a blogging/writing area, lighting candles, and dreaming of of a new year.
peace & love,